Rare Specification
BMW X5 40d M Sport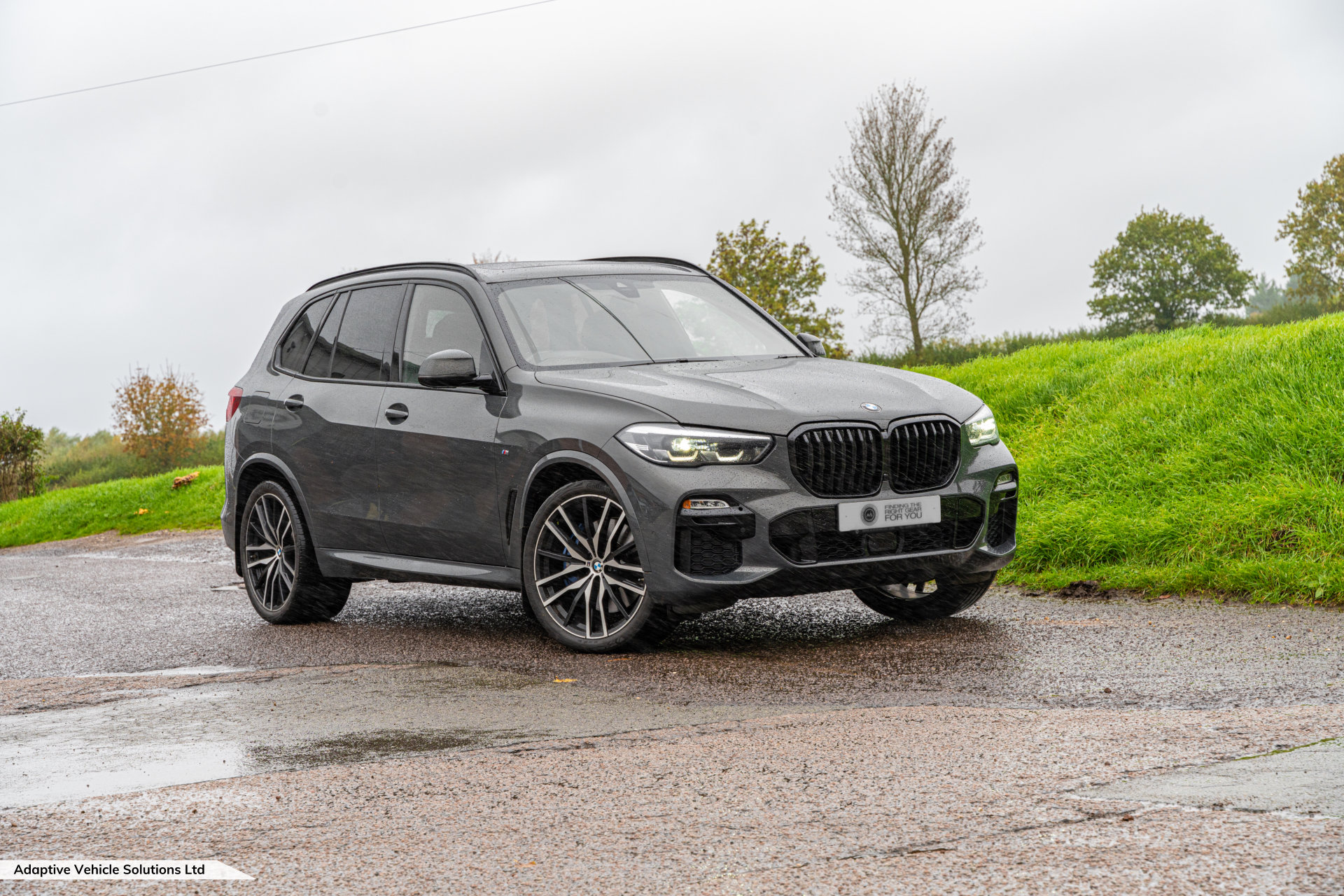 Rare BMW X5 40d M Sport Sold
Compared with previously sold BMW X5 models, this is one of the rarest specified models we have had available to date. Finished in the premium colour mineral grey, this model benefits from the complimenting black leather interior and upgraded 22-inch diamond-turned wheels.
Specification
In particular, a few features combined make this X5 very rare, including the sky lounge roof, 7 seats, crystal gear lever and heated door armrest/centre armrest! Further features include heated and cooled cup holders, air suspension system, massage seats and a heated steering wheel.
Indeed, finding another X5 with these combined features would be nigh on impossible. Combined with a 3.0l, 335bhp engine, decent off-road capabilities and better than average combined fuel consumption compared with its competition, it is easy to see why this sold so quickly!
Conclusion
To conclude, we managed to agree on a price, pay, collect and deliver to its new home within 24 hours, an often recurring instance when finding the right gear for our clients! Lastly, if you are searching for a BMW X5 or another vehicle, please don't hesitate to contact us via phone call or email.
BMW X5 40d M Sport Features
Premium exterior colour
22-inch diamond turned wheels
Soft close door system
Air suspension
7 seat model
Heated and cooling seats
Massage seating
Heated and cooling cup holders
Sky lounge roof
Full opening panoramic sunroof
Heated armrest and centre armrest
Crystal gear lever
M stitch leather dashboard
Heated steering wheel